I started this June 30. And continuously worked on it until earlier today. This thing took over a month of TV knitting. But it was kind of fun, even though in the end it took about an hour to get through 2 or 3 rows of the charts. It's HUGE. I even left out a clue and it's width is bigger than the length of a full size mattress.
Yeah, that's right... I used my mattress to block this thing because I didn't have a big enough space anywhere else.
By the time it dried there wasn't a whole lot of sunlight left for outside photos (and Alex wasn't home to take modeled pictures, as I wasn't about to do a self-timer rushed photoshoot for the neighbors to watch).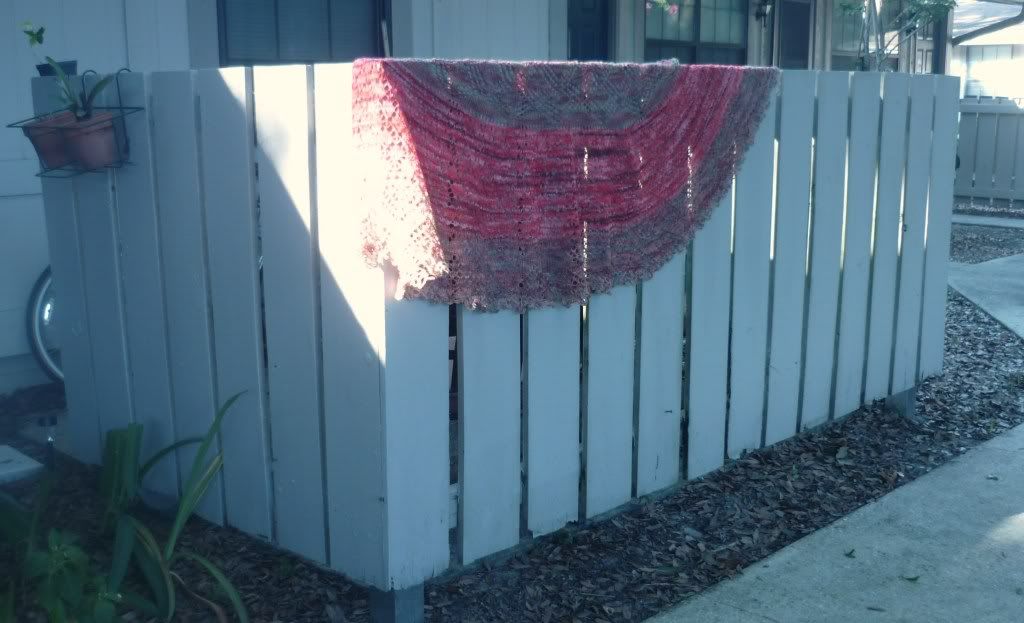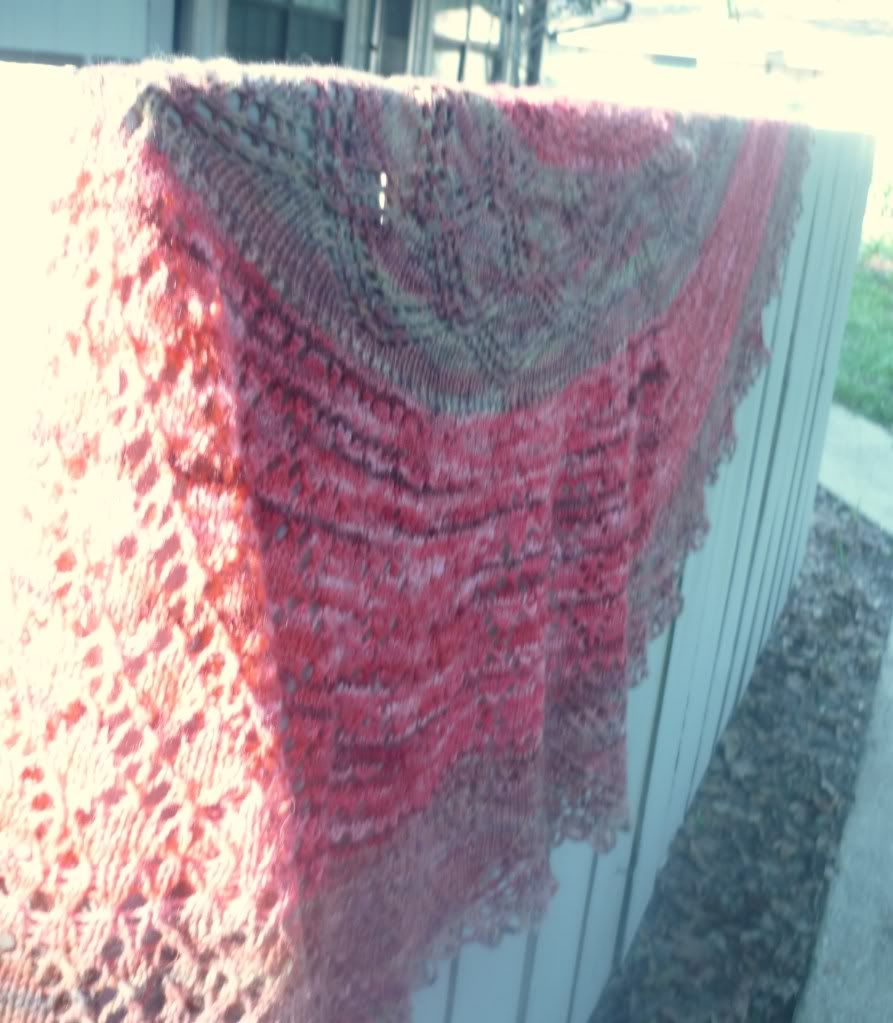 And though I have usually avoided knitting shawls because I don't wear them... I think I'm going to have to start wearing them. I like knitting them, I love knitting lace.
The original plan was to knit up some lace shawls to use as artwork to hang on the walls in our new place. This one, however, might just be worn.
Pattern:
Vernal Equinox Shawl by
Yarn:
2 different colorways I dyed from yarn I recycled. It's 100% wool (though it's really light and the shawl isn't really warm to wear). Probably around 800 yards?
Modifications:
I didn't do clue 5, I wasn't sure I would have enough of the red to finish it. Regardless... it's still huge.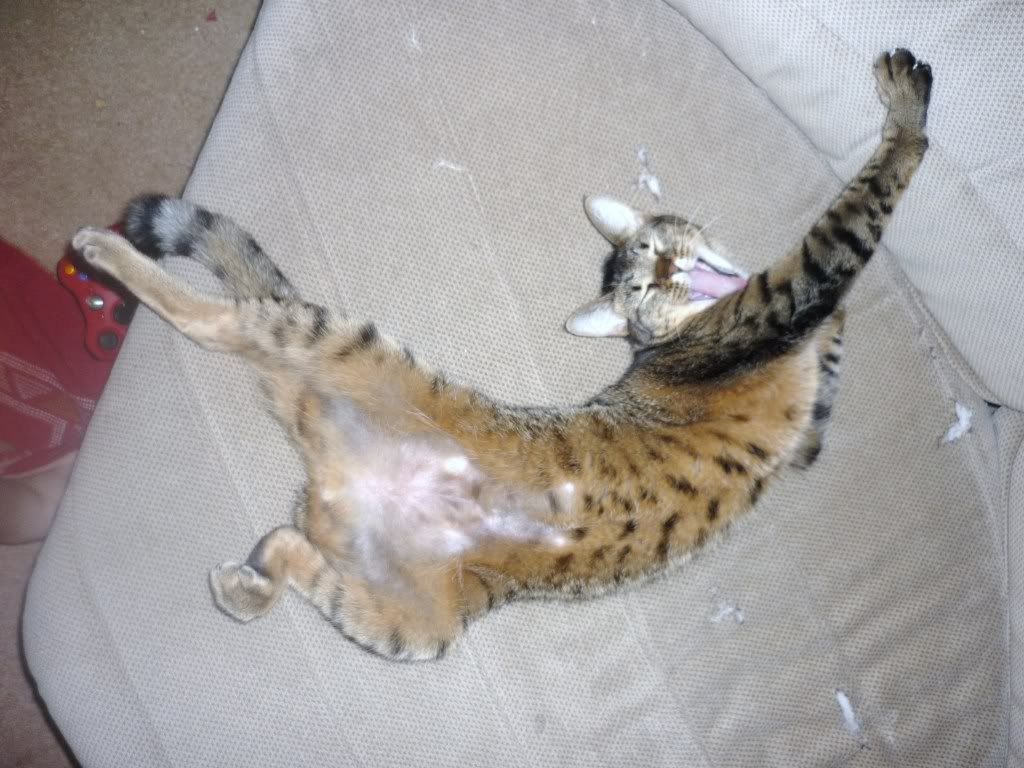 And some cuteness for the road. Sakura frequently sleeps like this, the little hussy.