Sprocket Pillows have been popping up everywhere on the sewing blogs I read lately. I have a ton of scraps around that I've been wanting to use together but didn't know what to make with them. But after seeing the different versions of this pillow I couldn't resist: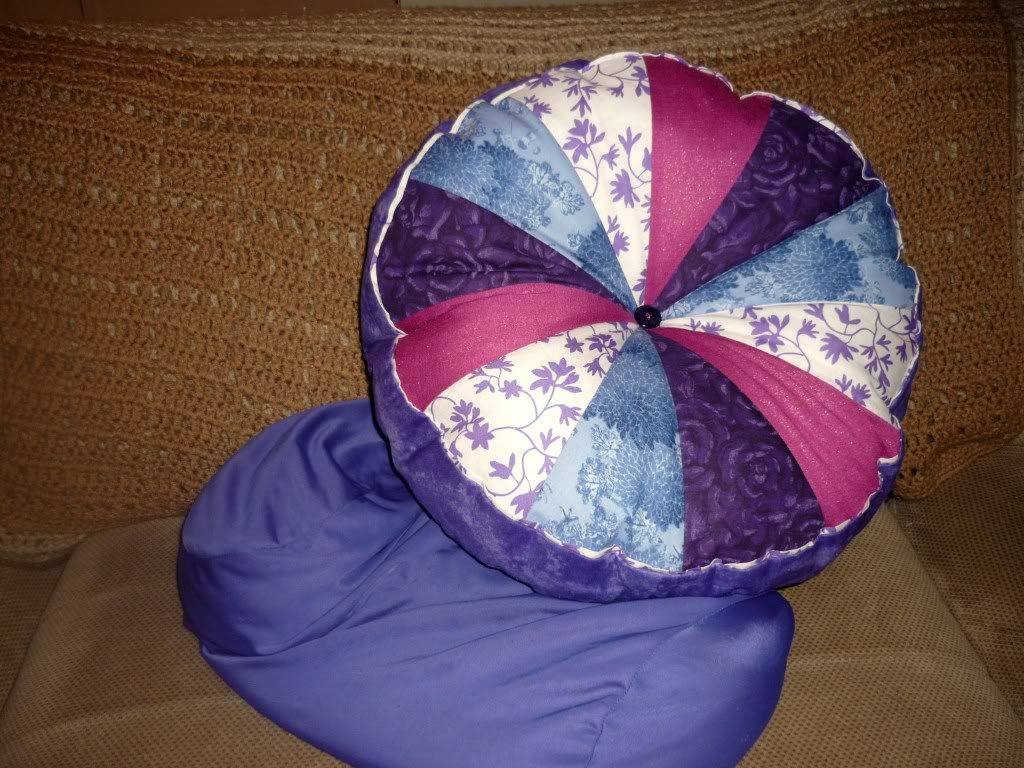 The white with purple leaves, the middle border, and the backing are from remnants I found at WalMart last night.
The blue is from a fat quarter I got at JoAnns the first week I got my sewing machine.
The sparkly pink is actually a cotton jersey (which yes, was not all sunshine and rainbows to work with when mixed with such crisp, pressable cottons...but it was screaming to be included in this) and it's a remnant from a yard I couldn't resist buying awhile back and am in the middle of making a shirt from.
The dark purple rose print is leftover from the Pseudo-Amish-Quilt I made for a class project last semester.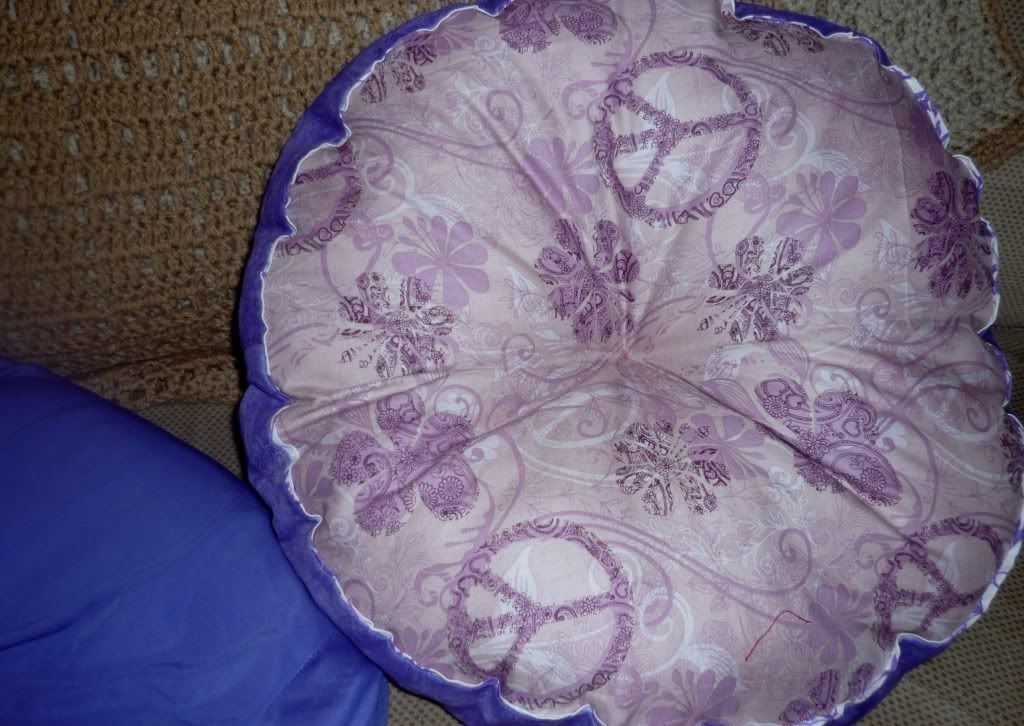 I absolutely love the backing fabric. Occasionally WalMart has good prints, but unfortunately the one WalMart here I could count on for a small, if not very good, fabric selection is cutting it all back and there was only a 5/8 of a yard scrap left of this print.
Easter is Sunday and it's the first weekend day I've had off of work since Christmas/New Years weekends, and before then... since last summer before I started this job. Much needed. I'll actually get to go out Saturday night with friends and act like a young adult. An oddity in my world.
My mother mailed Alex and I some Easter goodies. And of course she couldn't forget her grandbabies. Hiroki annihilated most of his within an hour or two. He usually saves some of the end for the next day.
And even though it's too dark to take pictures outside right now... I can still share that my tomato plants have two decent sized tomatoes on them at the moment. One is probably the size of a golf ball, the other a bit bigger. Even though I'm not the biggest fan of tomatoes, I love watching my apartment-garden grow.