I haven't posted in three weeks, but I do have something to show for it. Three somethings, actually.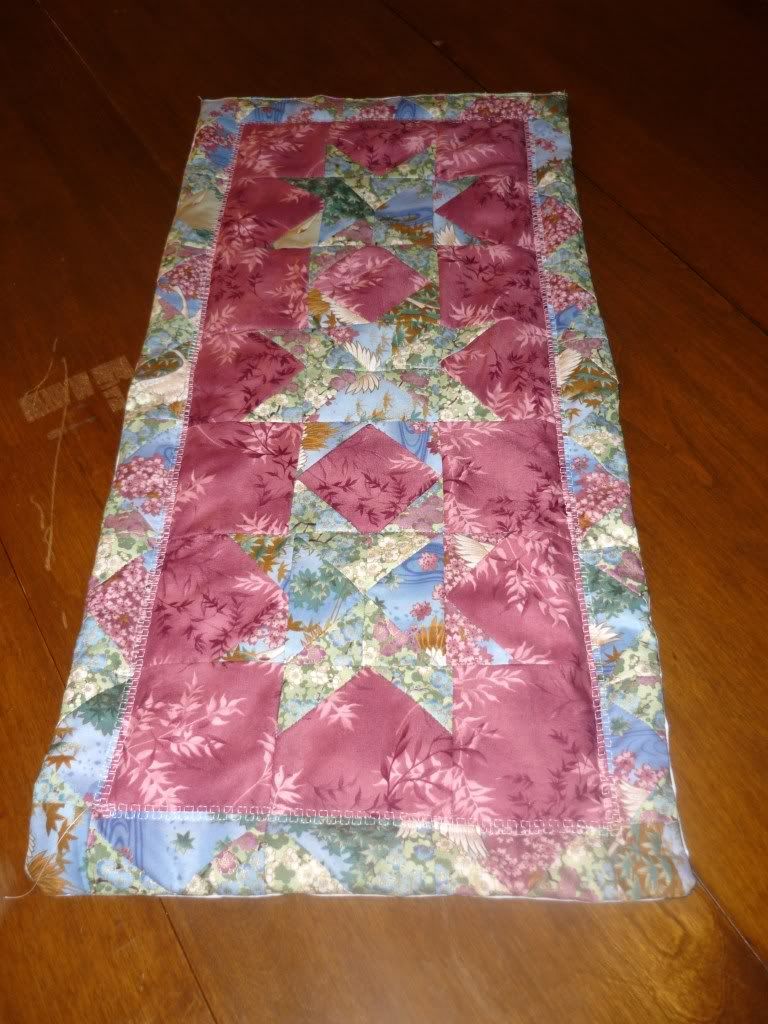 A tablerunner from a pattern I picked up at
Lolly's Fabric
in Shipshewana, IN, made with three quilter's sticks of oriental inspired fabric from there as well. My first properly batted and finished quilted piece.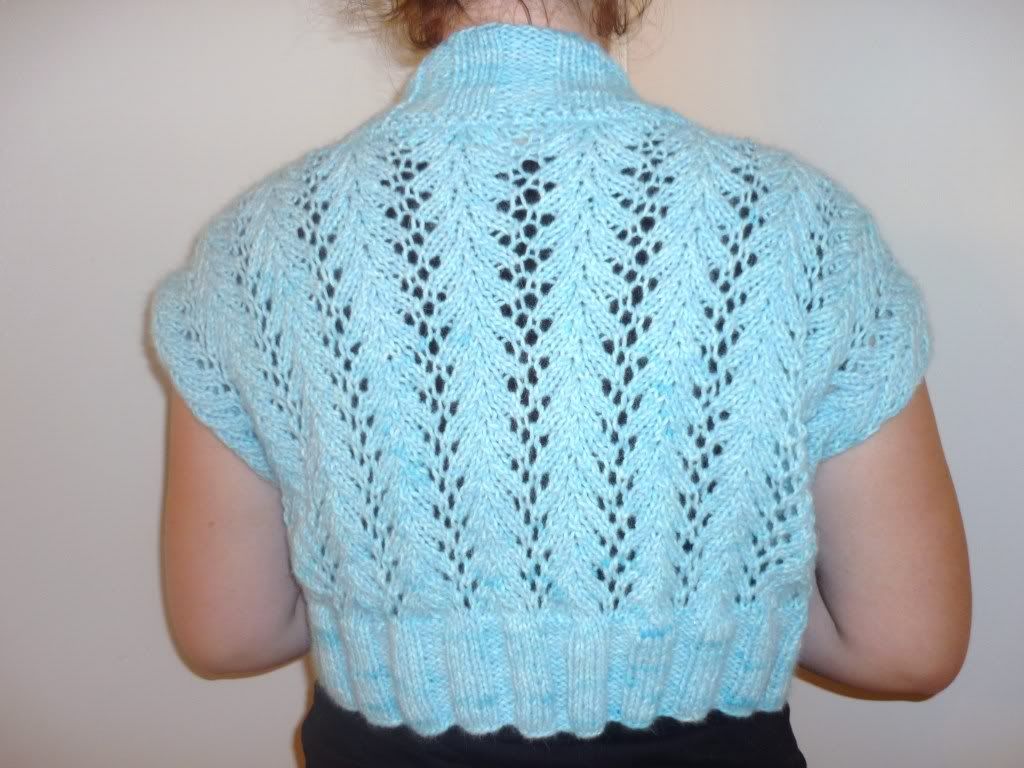 A knitted cropped vest/cardigan thing.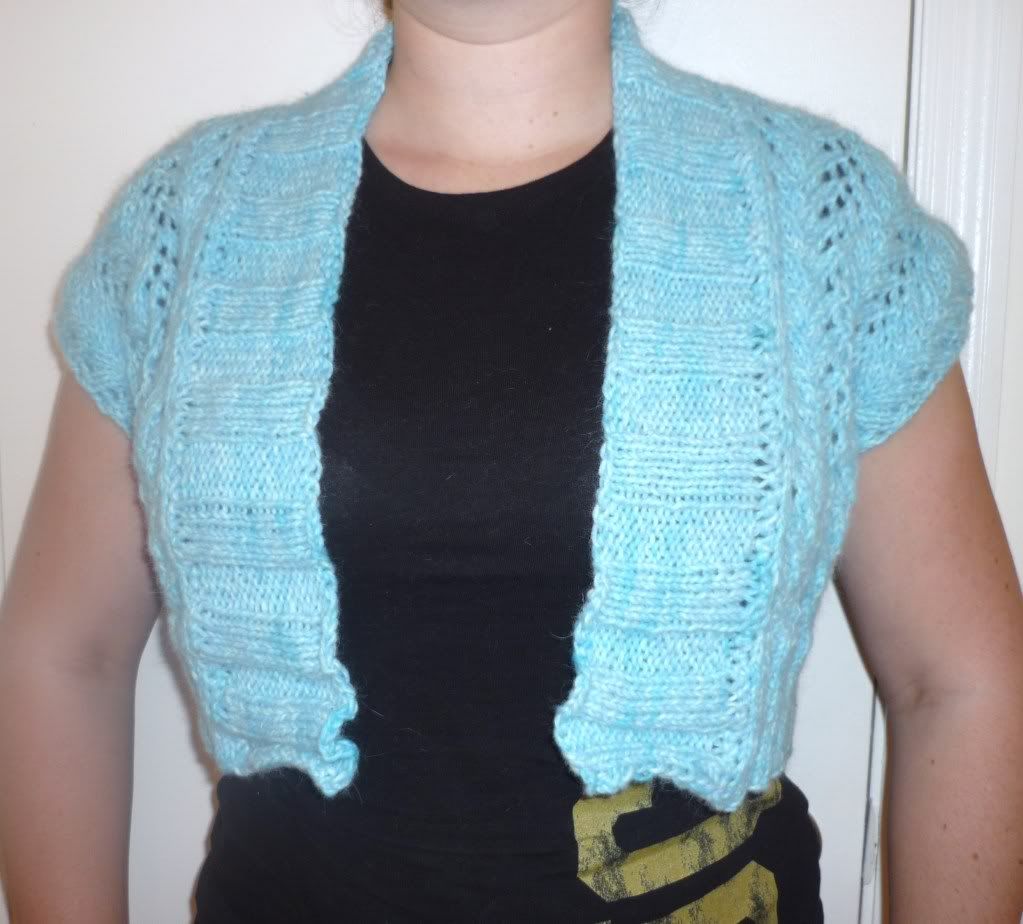 Pattern:
Vine Lace Vest
by Cecily Glowik
Yarn:
Wool that I recycled and dyed from a thrift store sweater. Probably about 600 yards.
Modifications:
I made this shorter, like a cropped cardigan rather than a full length vest. And I tried to work the recommended finish off for the sleeves but liked the no-finish look better.
And a purse for my mother. She requested this awhile ago and we bought fabric for it in Yoder's Department Store (also in Shipshewana, IN... Amish country is fabric haven). I just haven't gotten around to it but today while I was sitting in class I felt like sewing so I started sketching out the design for it. This is totally my own work.
This bag differs from my first one in a few ways.
First, it's larger measuring 14" wide and 11" tall. It has two straps, and there is batting in-between the lining and outer layer to give it a more plush feel.
There are two big compartments inside separated by a zipped compartment. There are three small pockets on the inside my mother requested for things like cell phone, etc. On the front there's a small pocket for my mom's work keys.
This purse also has a magnetic closure.
This turned out a little bigger than what my mother traditionally carries. I really really like this bag. I half hope my mom thinks it's a tad too tall for an everyday purse. One, so I can keep this bag (it will fit notebooks for school plus purse things) and two so I can make another bag for her.
I like making bags. This could mean I have a future in being a bag lady.