After some perusing the internet and in stores, I've got my sewing machine.
This is my sewing corner in the bedroom. My records are on the floor leaning against the record player stand, and my knitting and sewing books are standing up right on those as a pseudo-bookshelf.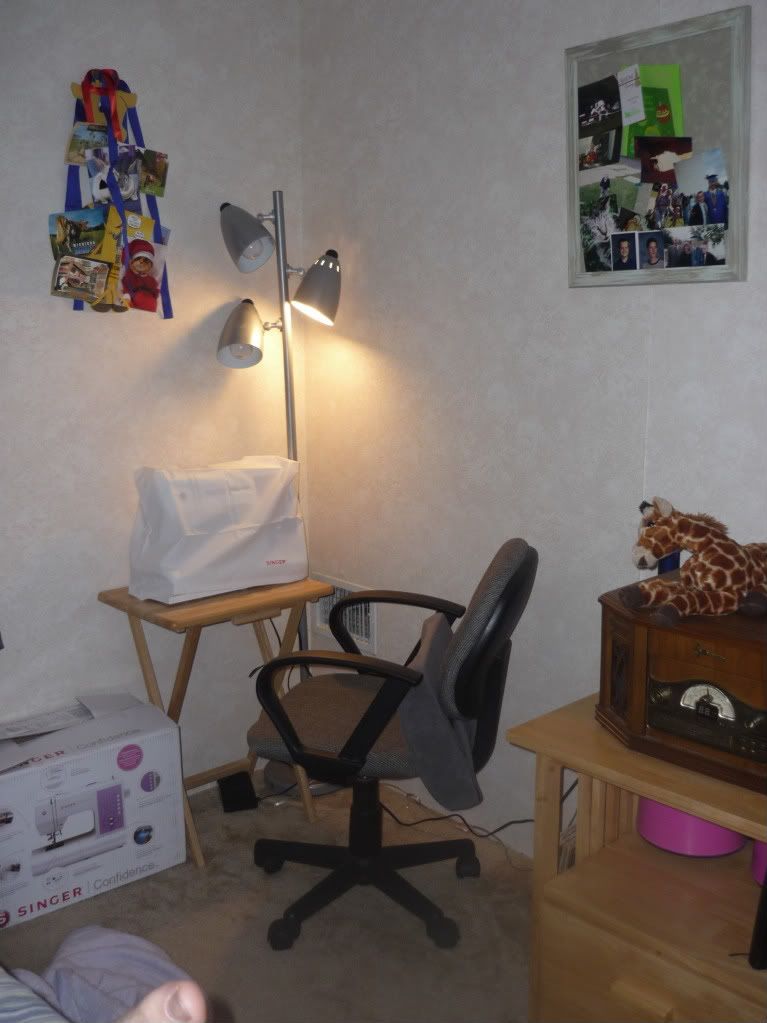 And this is my machine, a Singer Confidence 7463. On sale for 1/3 off, awesome.