Yesterday evening I looked at my poor lonely sewing machine and realized I haven't even uncovered it in more than a month. I have a few skirts that I want to make... but not enough room right now to cut them out without causing stress and chaos for everyone. So I'm putting those off until we move and I have room, glorious room!
But small things I can do. And so I set about making a purse. A patchwork purse. Awhile back I bought two batches of those "100 squares of random fabric!" off of ebay. And got some pretty cute stuff. Among those 200 squares were about 50 that kind of matched -- they were the same pattern in different colors.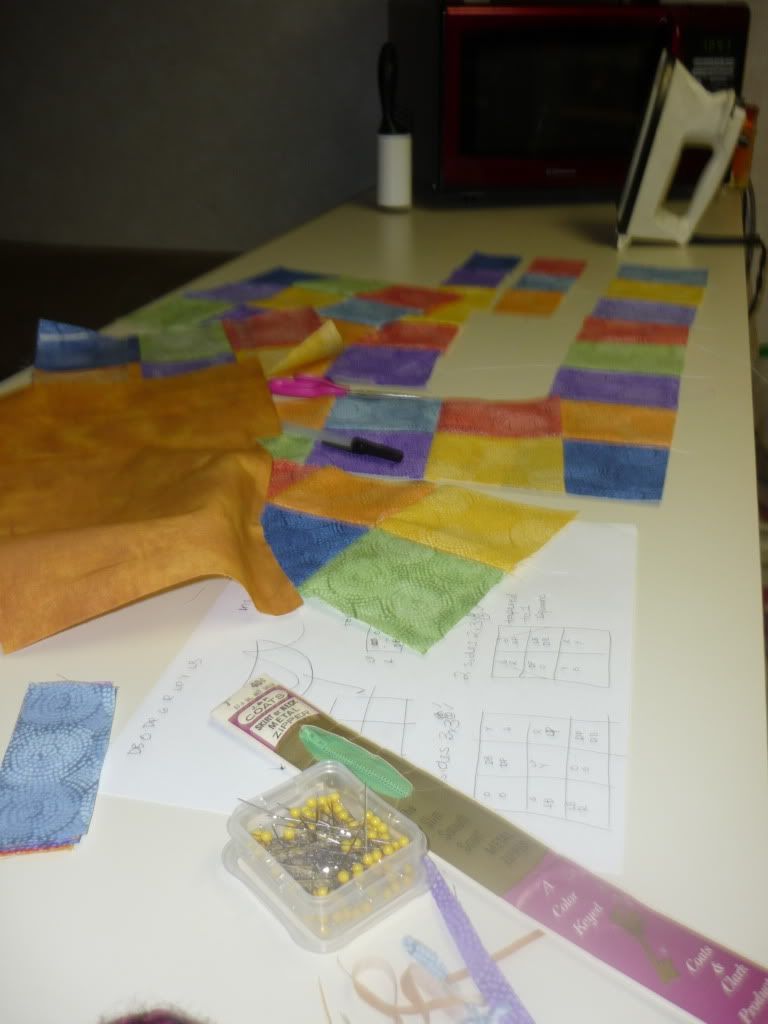 So that's the beginning of the plan and the mess involved.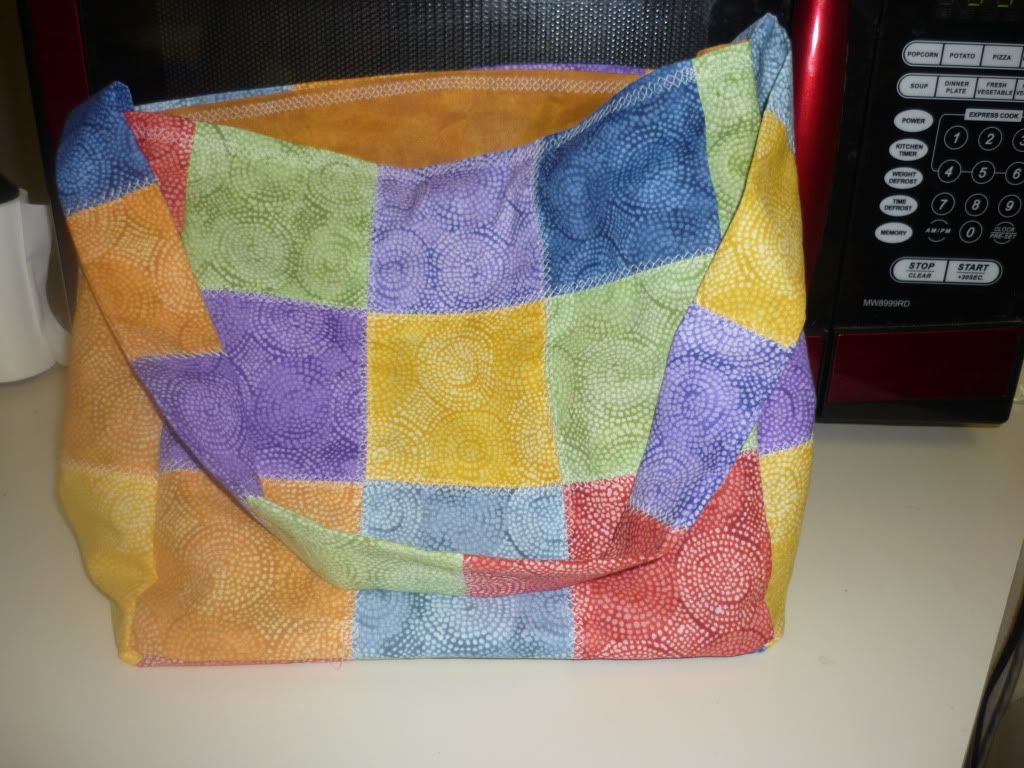 And the finished purse, outside. It's a bit floppy because I like squishy bags, so pardon the microwave holding it up.
Here's the lined inside, complete with zippered pocket that is as big as one side of the purse for hiding girly things, plus two little pockets with the same patchwork material.
Little blue pocket for... cell phone maybe? Dunno, I wanted it.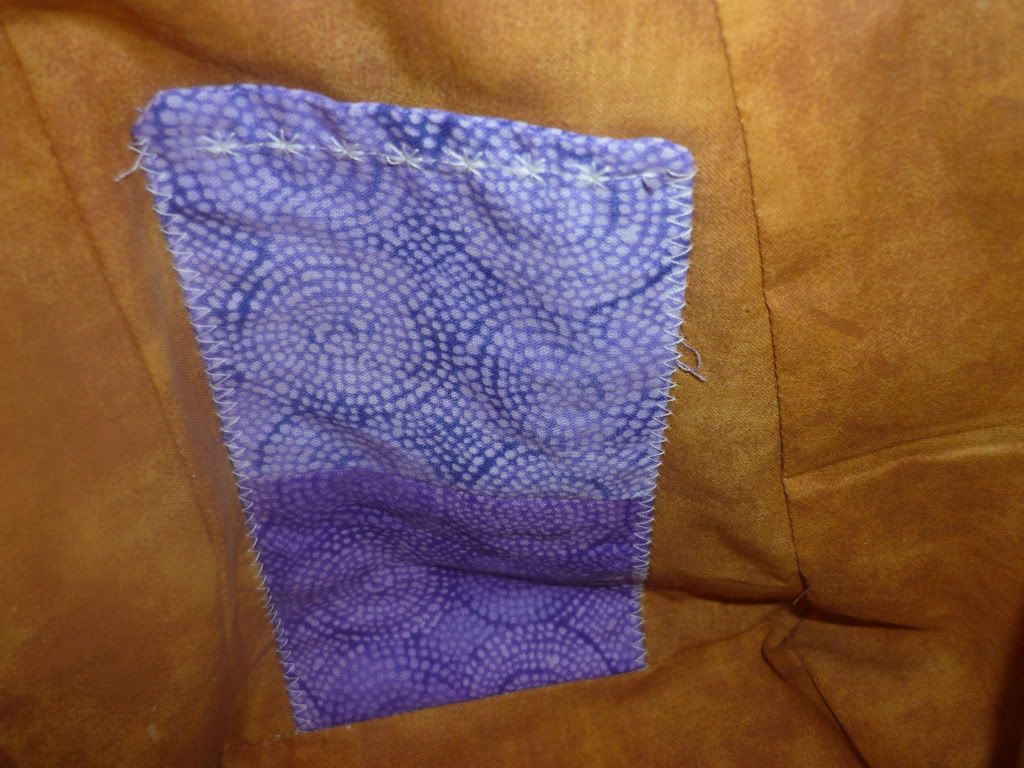 Little purple pocket perfect for pens and such.
Pattern:
None. Just kind of whipped it together. It's not a perfect cube, as the smaller sides are two squares wide at the bottom of the purse and decrease down to one square so the mouth of the purse is narrower than the bottom.
Fabric:
The outside are squares I bought on ebay, no idea what they are. But it's one of those shops that has a million packs of 100 4"x4" squares on sale, so easy to find if you're interested.
The lining is some fabric I bought off WalMarts $1/yd sale rack when I first got my machine and wanted something to play with.
Time:
Started it yesterday at probably 7 p.m. and finished today at 9 p.m. Probably worked maybe 6 hours on it, most of that sewing the patches together and picking out seams when hindsight led me to a more clever construction.
Overall I'm pleased. I was originally going to put a zipper on the top and I even put it mostly in... but took it out because the only other zipper I had that isn't destined for something else is only 7" and would greatly reduce the bulk of things I could fit into the mouth of the purse. Too lazy to go out and buy a longer zipper, this was a spur of the moment project that would have had its momentum broken by going out to buy supplies.
Thoughts?