Finished Hiroki's sweater in time for his Friday dog park date. Now he can be nice and toasty after his bath.
He's such a funny model. Like a deer in headlights. He is often mistaken for a deer, though.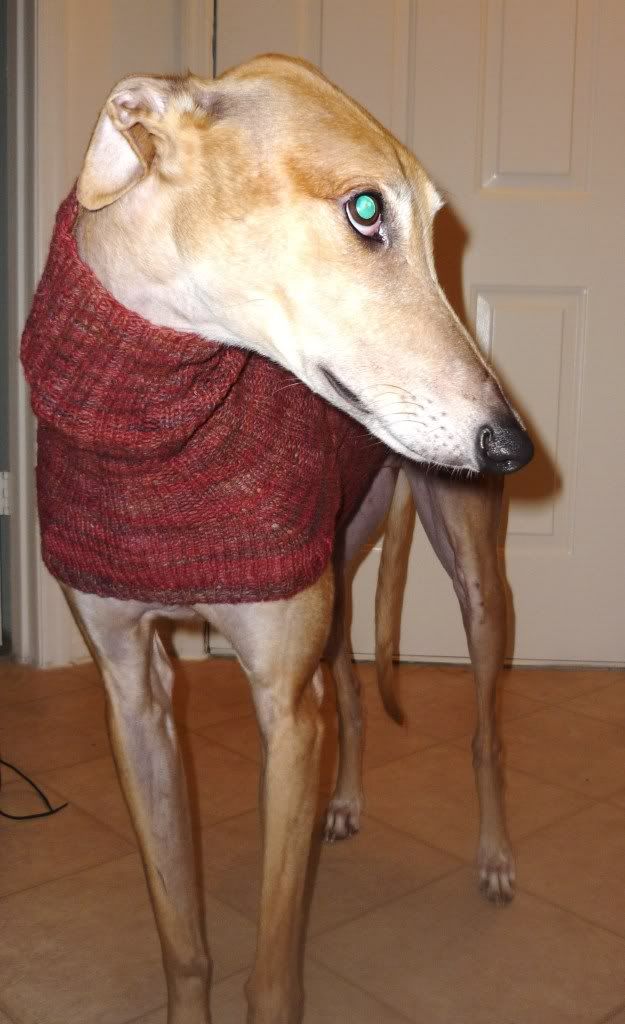 Same pattern I used for his first coat, with a different decorative stitch going down the back this time. I used some wool that I recycled from an ugly gray sweater from the thrift store and dyed with Kool-Aid.
I've gotten back on the dyeing and recycling yarn train this past week. The above wool I already had measured and skeined out, but I've been wanting new yarn lately to make something nice and found a misshapen and sad cardigan at the thrift store that desperately wanted loving. It was a really thin yarn after being unwound, but there's enough of it to double up and make a
Tappan Zee Cardigan
by Amy King.
It was a strange mustard baby poop yellow, I wasn't sure it would dye because it was 70% acrylic, 30% wool. But it did work well with the Kool Aid, so now it's a more orange and orangey-red color and drying on my porch. I'm very tempted to start knitting with it damp, I'm so excited because I think I'll actually be able to wear this creation. But alas... I have homework that needs desperate attention after being ignored these past two weeks for work and crafty things.
And then...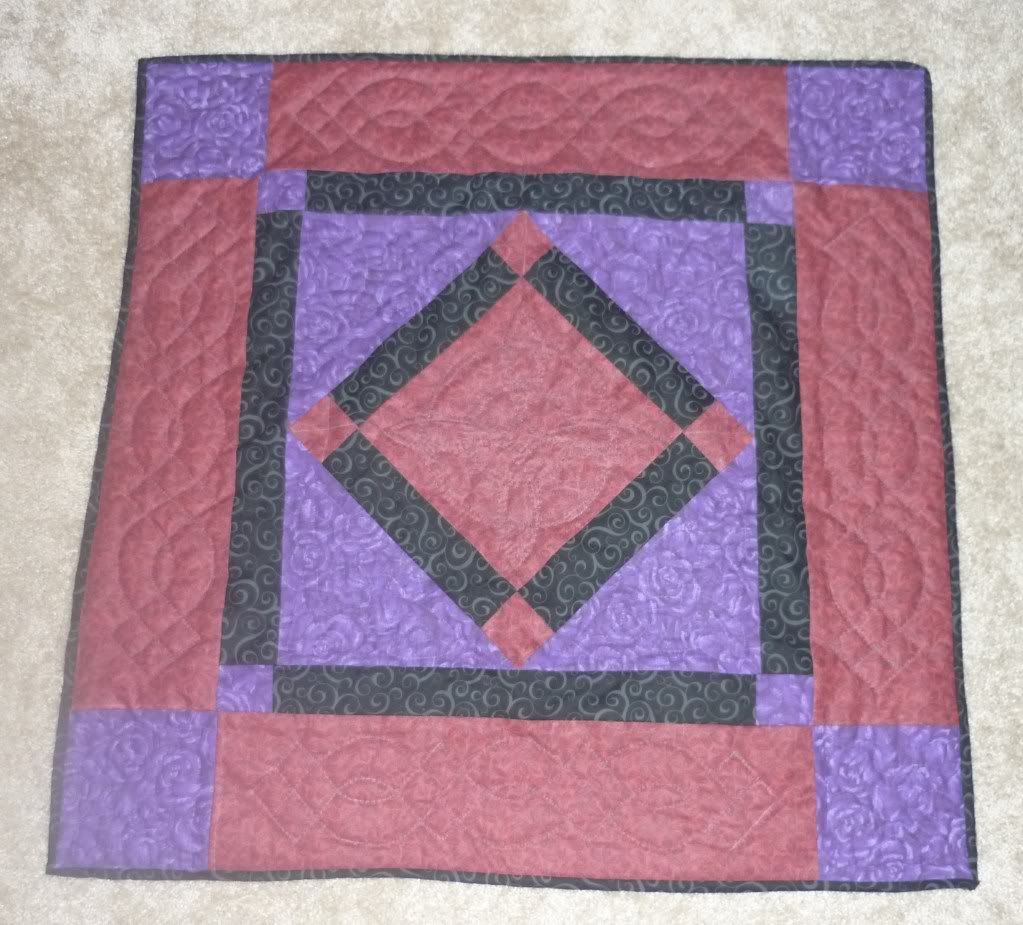 This has been my on-going project for the past three or four weeks. For my Cultural Approaches to Tourist Arts final, we had to do a project -- anything we wanted to do -- that related to the course objectives. We talked a lot about authenticity and how cultures change their cultural items to be more tourist-friendly, so I made a pseudo-Amish quilt and am going to present on what makes an Amish quilt Amish.
It's not a full size quilt, it's only 3'x3'. But my first proper quilt where I did the three layers, hand-quilted the layers, and bound it. Yes, I hand-quilted those. First time I've done that, and I think I really like it. I did not so much enjoy the hand-binding. In fact, this would have been done over a week ago if it wasn't for procrastinating on the binding. I'm presenting it in class this Tuesday.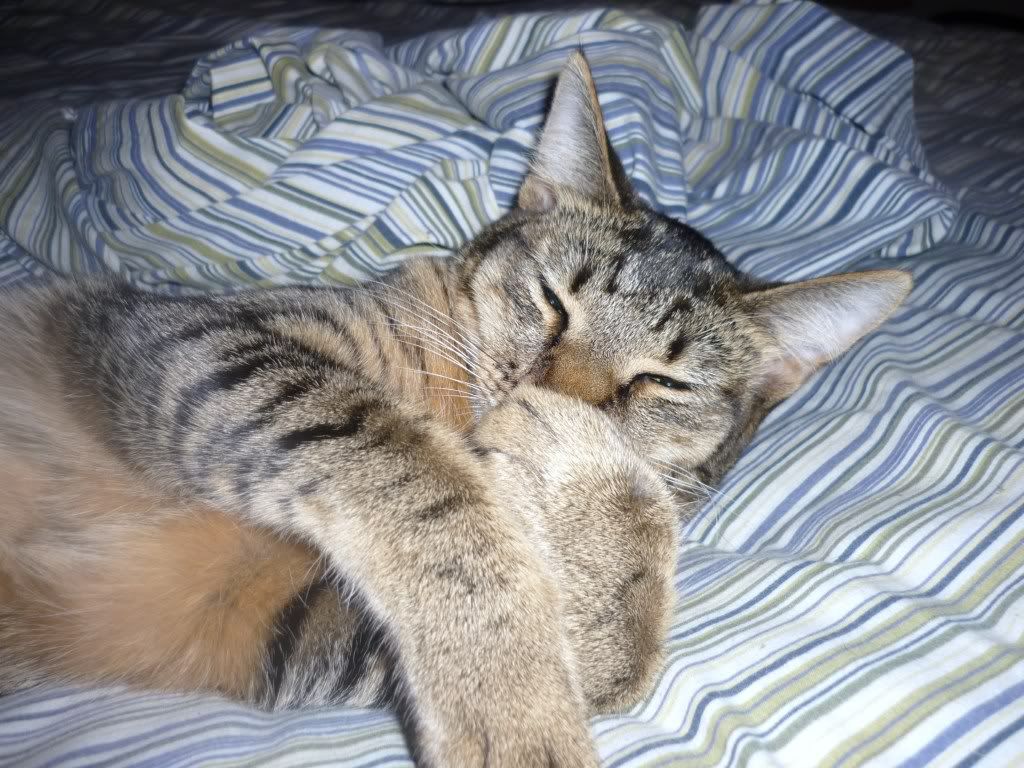 And since Sakura has been missing from the blog lately... here's a really early picture I found of her on my camera. Probably taken in the first two months after we brought her home.
Stay tuned for some sewing things... a friend and I have recently made Tuesday nights our sewing night and JoAnn's had Simplicity patterns 5 for $5 last week.