The sunflower purse I made for my mother was a big too big for her, she tried to use it and couldn't find things. So I took that one back (hurrah! perfect size for my notebooks for school) and she bought fabric for two more purses.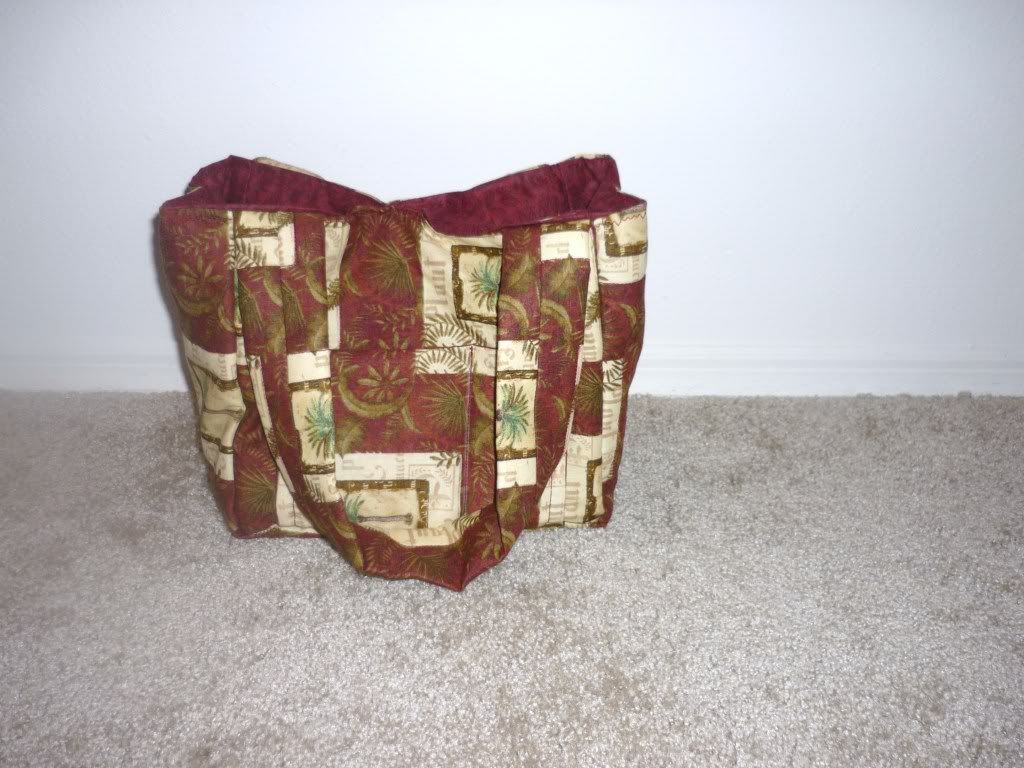 This is the first, for fall/winter. It's 9" wide, about 8" tall. Same construction as the other one, except the magnetic snap is on the inside this time.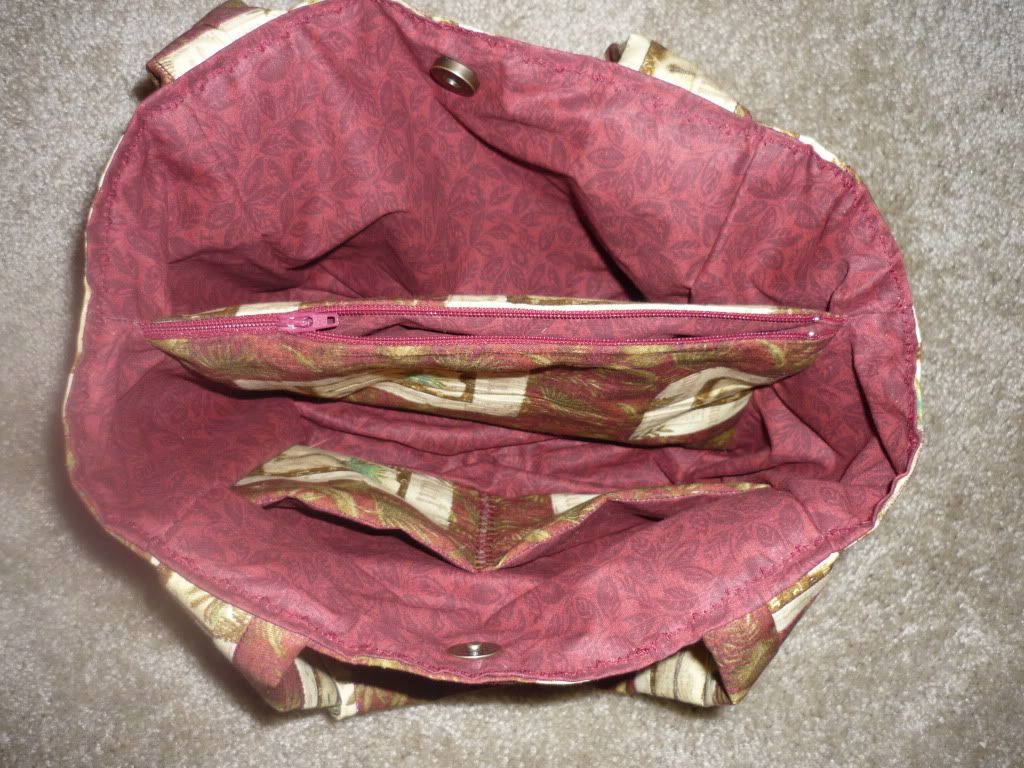 Two small pockets and a zippered middle compartment on the inside, two pockets -- one skinny for pens and such, one bigger for keys -- on the outside.
Started this yesterday after work and finished about 20 minutes ago. I'm ever so slightly addicted to the construction methods of purses.